When Luka Modric won the 2018 Golden Ball, many Dutch and Inter fans cheered on Sneijder. For 8 years ago, midfielder Sneijder lost bitterly in the highest personal title race of the year.
The comparison between Modric and Sneijder constitutes one of the greatest injustices of football history. Say so because they are the same. Even Sneijder of the 2010 season is somewhat better. If Modric only brought Real Madrid to the 2017-2018 Champions League, then Sneijder made a big goal to help Inter Milan win the treble of that year.
During the World Cup of the same year, Sneijder also led the Dutch team to the final, before losing to Spain in the final. Modric did the same with Croatia (to the 2018 World Cup final).
And they are the same in both position and play. Compared to Modric, Sneijder is slightly taller, but is also the spirit of the football world. Sneijder is not rich in strength, but he can kick every position in the midfield because of his thinking ability.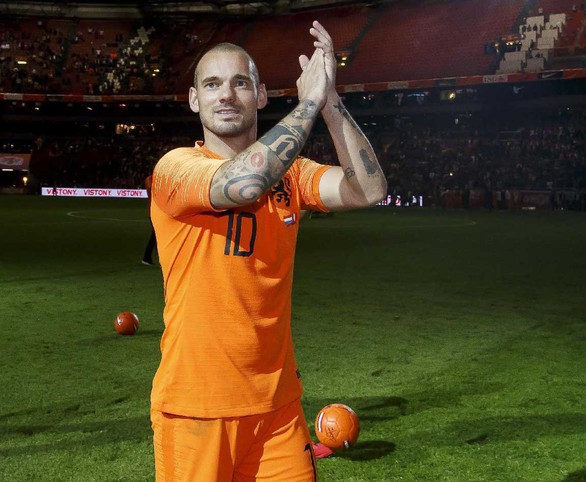 "Who is the perfect number 10 for me? They are Sneijder and Deco. They have both defended and dived into the penalty area and ended the goal" – Mourinho gives praise to the man who helped him win the game. Three legends at Inter Milan in 2010.
The most significant is the Golden Ball. 2010 marked a special milestone in the history of this noble individual title when the FIFA Football "Golden Ball" and France Football magazine's entry became one. According to France Football's old voting format, the vote is only for journalists. But when combined with FIFA, voters include journalists, coaches and captain of each national team.
If only for journalists, Sneijder is the head of the 2010 Golden Ball race. But when including the votes of the coaches and the national captain, he reached 4th, inferior to Messi, Andres Iniesta and the whole. Xavi. "A robbery of titles" – many Dutch and Inter Milan fans are angry until today.