Athlete Eliud Kipchoge completed the marathon in 1 hour 59 minutes 40.2 seconds, becoming the first to break the 2-hour barrier for 42.19 km (Sub2). Kipchoge is the holder of the world marathon world record (42,195km) with a record of 2 hours 1 minute 39 seconds set at the Berlin Marathon 2018. On the afternoon of October 12, the athlete set a new record for self.
Ineos Organizing Committee 1:59 Challenge wrote on Twitter: "History has been established. For a long time, many people thought the 2-hour mark was impossible, but Eliud Kipchoge became the first person to run a marathon in under 2 hours.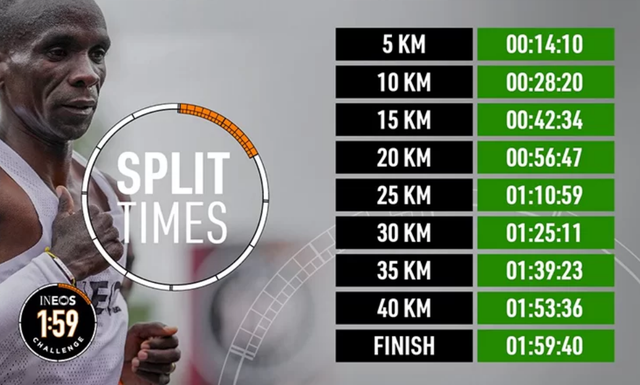 There is no room for error, Eliud Kipchoge always achieves accurate milestones. He reached 25 kilometers in 1 hour 10 minutes 59 seconds. A mistake can change everything and you succeed. "
However, Kipchoge's 1 hour 59 minutes 40.2 seconds were not recognized as a world record, because Ineos 1:59 Challenge is not a tournament that meets the standards from the World Athletics Federation. The 2-hour barrier to conquer began at 13:15 on 12/10 at Prater park, Vienna, Austria. At that time, Vienna was foggy, the temperature was about 5 degrees Celsius, the humidity was 90%, higher than the "ideal" level of 80%.
According to the organizers, in the first 5km, Eliud Kipchoge ran for 14 minutes and 10 seconds. Kenyan athlete reached the 10km mark with a time of 28 minutes 20 seconds. He runs 15km and 20km with the time of 42 minutes 34 seconds and 56 minutes 47 seconds.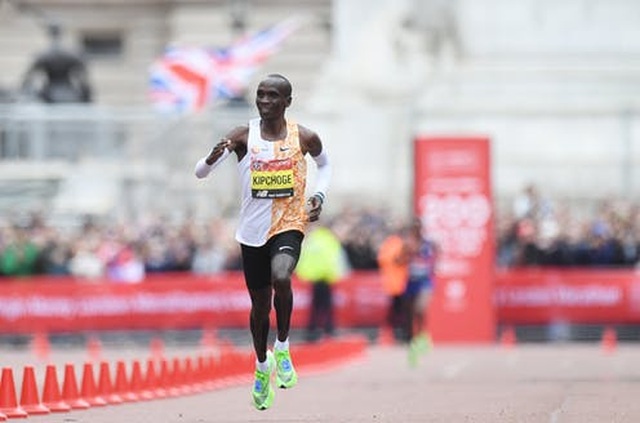 Kipchoge was still not tired. He started sprinting when the pacer group split. At the last 400m, this athlete kept smiling. He finished the goal in the cheers of fans on both sides of the road. I expect many people to do the same thing today, "41 pacers are the best runners in the world … I want to thank them for what they did. We made history together."
After completing his own record, Kipchoge shared at the finish line: "I feel good. It took 65 years for man to make history in sports, after Roger Bannister … I'm happy to be a man running a marathon in under 2 hours. Humans have no limits.